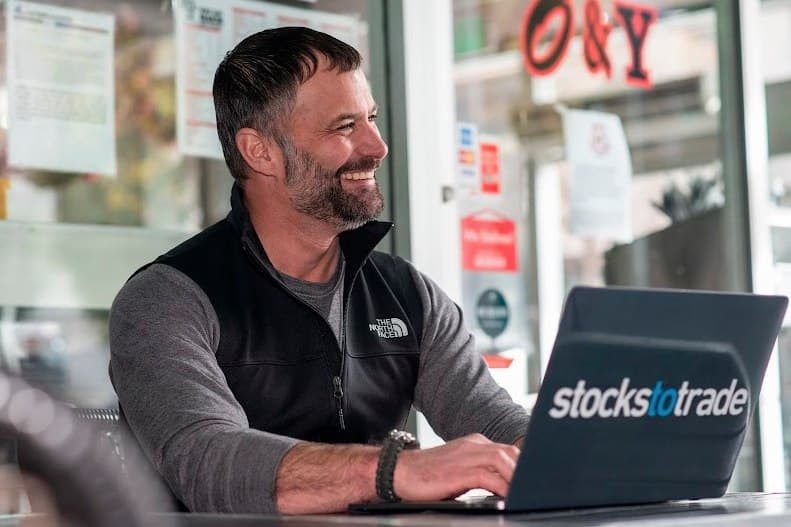 When most people around the world think of trading, their minds usually go to Wall Street. For decades, Wall Street has been synonymous with stock trading and has represented the top of the trading full chain. Immortalized in movies like Wall Street and The Wolf of Wall Street, this class of top traders seemed to be operating on a level untouchable and out of reach to the common man. 
These days, this untouchable premise seems a bit more outdated. Who can forget the Gamestop saga of 2021 where a group of everyday traders on Reddit came together to take on billion-dollar hedge funds by pumping up the price of Gamestop stock and won? 
That incident was more than just a source of endless internet memes and cosmic karma amidst a pandemic. It was also a statement to the fact that everyday people could trade at the level of Wall Street pros, with the right tools. 
Since then, online trading has stepped up its game, providing new tools to help even the most inexperienced person trade like a pro. One of these tools is StocksToTrade, a trading and learning platform designed to help both pros and newbies up their trading game.
What StocksToTrade Offers
One of the first things that StocksToTrade offers is in-built scans that are designed with penny stock traders in mind. Many of the newer traders might not have a lot of funds to work with but StocksToTrade's tool helps them find promising penny stocks, thus maximizing their capital.
The search variables that are presented to the traders are done in a way that is very simple to understand. Many introductory resources to trading start off with large, complex charts and terms that might scare off the average person. However, boiling a lot of the jargon down to simple graphics and terms makes them easier to digest.
For those who do not want to watch the stick markets day in and out, StocksToTrade offers an ORACLE that continuously scans the markets and sets up price alerts for users. They can be advised by the ORACLE to buy or sell at certain price points, taking away a bulk of the work from the user.
While StocksToTrade has almost 20,000 stocks available, filters can be easily set up to narrow down the choices. So, if a user only wants to invest in tech or healthcare, they can set up filters to only show these.
The data management even extends to social media as StocksToTrade has a toll that filters through social media posts and analyses conversations about stock in real-time. This way, the user does not have to sort through a mass of social media posts and can, instead, get the gist of the story immediately. 
Considering how much of the Gamestop saga was fuelled by social media interaction and how precious even a few seconds can be when trading stock, this sort of tool will be very helpful, especially to newer traders. 
Closing the Gap
We are firmly in the information age and this means that the monopoly that large institutions like Wall Street have had is being challenged. The Gamestop saga was clear evidence that with community support and the right tools, everyday people can go up against the big traders from the comfort of their smartphones. 
StocksToTrade is keeping this momentum going by making sure that new and experienced traders can navigate the market with as much ease as possible. Through a combination of trading and social tools, it is clear that the sky's the limit for the modern trader.