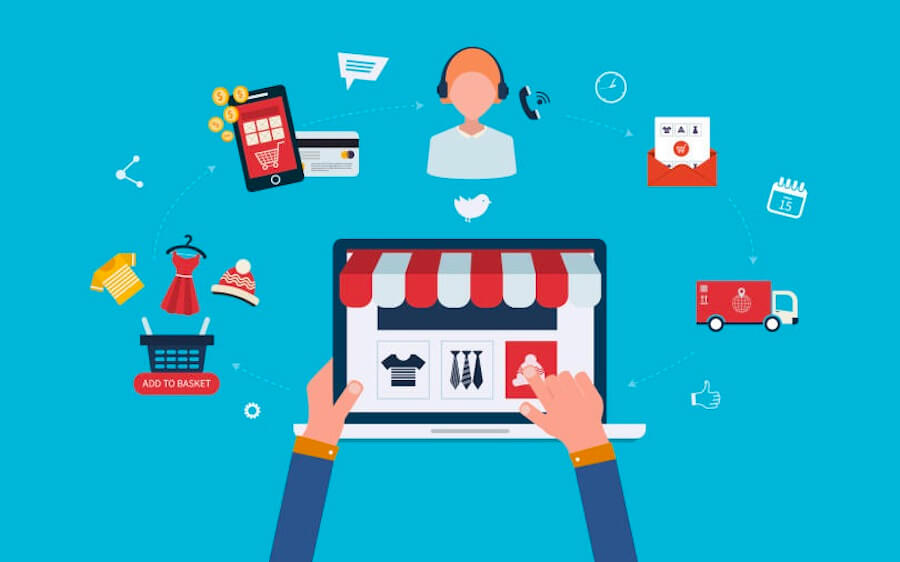 In today's fast-paced, internet driven society, eCommerce is becoming the new norm. And this applies to business owners as well as consumers.
As a consumer there is little involved in the process. You may have the occasional security risk, but beyond that it's just point, click and buy.
On the other hand, business owners are finding that there is a whole new game to play when it comes to eCommerce and online marketing. Building email lists, automated digital marketing funnels and a consistent flow of killer content are now common practice for business owners.
But before you panic, these modern business practices can be reduced to a few basic fundamental principles when it comes to doing business online.
And the main objective here is to get your website found among the billions of other sites in existence.
Don't get too comfortable, though. These concepts may be simple, but they do take a lot of time and effort. And while there are many layers to getting your site found, depending on your goals and specific niche, for now we will focus on the top 3 strategies for eCommerce.
Ecommerce Marketing
1: Search Engine Optimization (SEO)
The ultimate goal for a well designed SEO plan is to get your site ranked #1 in search engines like Google, Bing, or Yahoo.
Before you get all excited, though, this is way easier said than done. The most underestimated part of SEO is the fact that it takes time (and a whole lot of work) to get highly ranked in the search engines.
It's why many people invest in professional companies and SEO consultants to get the job done. But just in case you don't have a few thousand dollars to spend on an SEO campaign each month here are a couple tips to at least get you started.
Content is King—the first step in any SEO plan is to get yourself on a consistent schedule for producing high quality content that solves specific problems in your niche. And the primary strategy here is to target specific keywords when designing your content. A tool like Keyword Surfer [hypertext link: https://surferseo.com] is generally helpful for picking high ranking keywords in your niche.
Build Your Backlinks—these are links on other sites that point back to yours. The more links you have pointing to your site the better. But keep in mind that search engines are starting to use artificial intelligence algorithms. This means they are constantly getting smarter and can tell when you have irrelevant backlinks. So it won't do you any good to have your friends link to your site from Facebook. You need quality backlinks from reputable sites in your industry.
Once you've got a solid foundation with these two strategies you should see a significant improvement in the rankings for your site. Which in turn should lead to more sales so you can invest in more elaborate SEO practices.
Ecommerce Marketing
2. Paid Traffic
Paid traffic is just like it sounds… you are paying to advertise your website to rank for specific keywords. It's sort of like taking out a classified ad, but you have a lot more reach with online paid traffic options.
Google Adwords is probably the most popular and effective option. After all, Google is the number one search engine in the world.
Have you ever looked closely at the top results after you run a search on Google? In many cases you'll see the word "Ad" listed next to the URL. These are paid traffic ads. And if you run one of your own, you'll see your site pop up at the top of the search page for specific keywords.
Keep in mind that just because you are paying for an ad on Google, doesn't guarantee results. You still have to do your market research and find the best keywords that you want to advertise for.
Because, as you'll see, some of the more popular keywords cost more to advertise for. It's called pay-per-click (PPC) advertising and it's the most common way to run paid traffic ads. You pay a small fee every time someone clicks on your ad.
Ecommerce Marketing
3. Social Media Efforts
Finally, some of the most effective strategies for marketing your eCommerce site are found on social media and other online platforms like podcasting.
Many popular social media platforms like Facebook, Instagram, and Twitter offer the option to run paid advertisements. And in many ways these ads work like PPC, paid traffic ads.
You can send users to your website or even a landing page to collect an email address in exchange for a valuable piece of content.
And let's not forget about YouTube here. Many people don't realize this, but YouTube is actually the second largest search engine. So even if you don't plan on becoming a famous YouTuber, it will do you some good to consider posting relevant content there.
Conclusion
All in all, the paid route seems to be the most effective way to increase your marketing efforts and search engine rankings. At least for those of us who are looking for the more instant results, which is probably most people in the eCommerce space.
But at the end of the day, the smartest thing to do would be employ both paid and organic strategies to ensure the longterm future of your business. Start with the paid to generate faster revenue, but think about how your longterm efforts will effect you as well.
This post is tagged with: ecommerce marketing, marketing ecommerce startup, shopify marketing guide, ecommerce marketing guide, how to promote ecommerce website, marketing ecommerce website