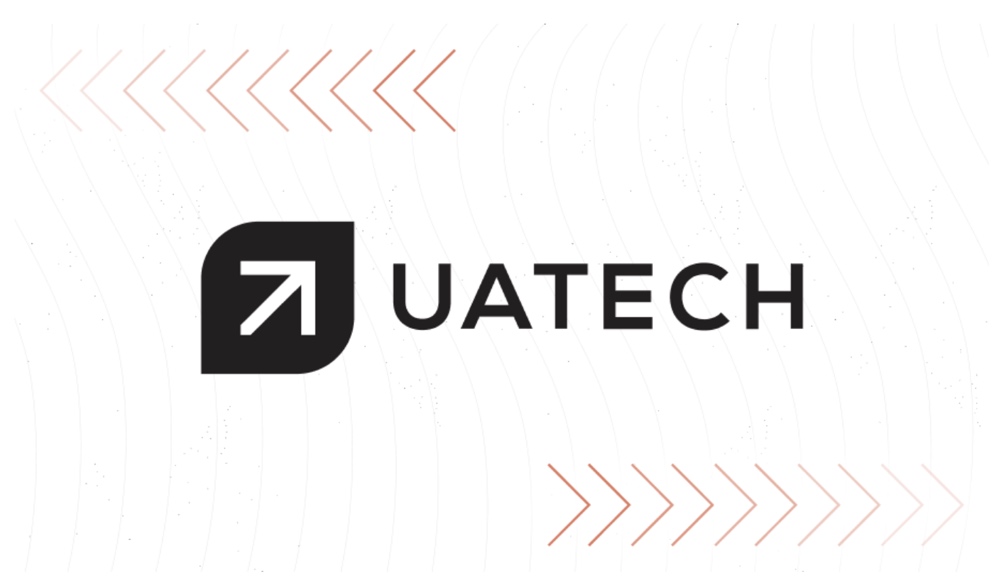 Olena Chernovolova, a lawyer and notary from Ukraine, founded the technology holding company UATECH, which engages in creating IT projects, and investments in the sector. In 7 years, the company has grown into a large firm with notable success.
Olena initially earned a law degree before pursuing a finance degree. She then started her own law business and received a notary license. This allowed for the expansion of relationships since among her clientele were the country's top IT entrepreneurs.
A few years later, specific customers started to seek guidance on a bigger scale, such as soliciting investments and facilitating M&A deals. During this interaction, it became clear that Olena could contribute to initiatives not just as a lawyer but also as a significant player in various subjects.
This is how UATECH, a corporation that combines all of Olena's interests as a partner in multiple IT enterprises, came to be.
UATECH's Early Struggles
The venture capital market in Ukraine is underdeveloped, making it difficult for a Ukrainian project to attract a round. As a result, most entrepreneurs attempt to depend on their own or their friends' money while also trying to start making money through dividends as soon as possible. 
Creating service firms that don't need such expenditures is another tactic. In Ukraine, there are more service firms than product firms; if the former can only be reduced to a few dozen valuables, there are hundreds of service firms. IT service providers refer to the outsourcing of software developers for US and European customers.
Analyzing this Ukrainian market trend made it clear that there is already a market for outsourcing firms where it is possible to choose a good or lousy firm and where there are comprehensible measures and multipliers for rating these firms.
In 2015, Olena started looking for a top company. Unfortunately, only four companies reached the shortlist during the process after over 60 meetings with various firms. Eventually, one of them was ultimately accepted. 
Alas, she entered the poorest deal because there wasn't money for a great one at the time. Nevertheless, she rose to become the boss of 350 workers. However, the business was on the verge of collapse. 
Despite having respectable American clients, the administration was ineffective and had a considerable debt.
What Set UATECH Apart As a Leading IT Company
Olena feels that the capacity to locate the proper partners, acquire money for initiatives, and not overestimate the market are all necessary jigsaw pieces that must be assembled daily.
Following successful transactions with reputable customers, this firm could get enough financing, land some sizable clients, and staff up competent management to handle the operations, all of which contributed to its eventual sale three years later for multiples of its initial investment. Since then, UATECH's self-assurance has led them to pursue similar deals, this time only with service providers.
UATECH Nowadays
UATECH is now home to more than a dozen companies, which together employ around 2,000 people. Most of these companies are cash cows with modest capitalizations, but they generate enough liquidity to fund new business deals to acquire or develop projects. 90% of the workforce is still concentrated in Ukraine, even though the projects operate globally, and certain verticals are already starting to grow even faster.
To the question: "Does a legal background help you", Olena replies: "I am often considered a nominal owner in my companies since I am a lawyer and often lawyers or former lawyers act as nominee directors for their clients, each time I have to convince banks and other institutions in the opposite, this is the most fun part of my job."
All UATECH partners cite Olena's impeccable reputation as the primary reason for the holding's booming growth. Notably, UATECH's headquarters is in Cyprus.
About UATECH
UATECH is a team of serial entrepreneurs who both help founders launch their companies or invest in existing companies by helping them scale. They bring people, ideas and expertise together to put valuable products on the market. UATECH seeks high-potential IT projects with great founders who are in need of hands-on assistance and investment. By complementing each other's skills, they strive for mutually beneficial results.