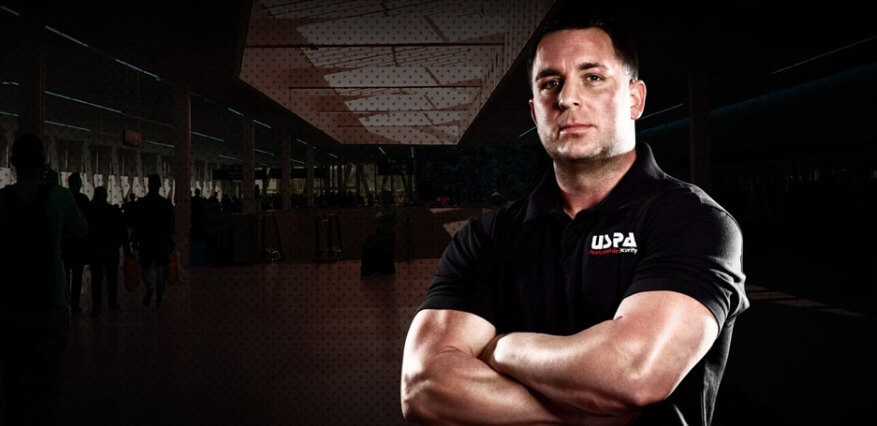 Michael Evans is CEO at USPA International and USPA Nationwide Security. This security guard company is the corporate chieftain of an evolving business ecosystem, comprised of several subsidiaries, delivering personal security, anti-kidnapping, human trafficking assistance, safe rooms, security technology and traditional security services in 14 countries since 2005. Panic Room USA builds nuclear shelters, ballistic walls for schools, religious buildings and private individuals all over the world.
Hello Michael, welcome to Startup Fortune. It's a pleasure to have you with us today. Please tell us a little bit about USPA International and the services you provide?
About 15 years ago, USPA was a name I thought of in my friend's backyard. I envisioned this large security company in my mind. Today, USPA International is a multi-national security company with operations all over the world, including our licensees (similar to a security company franchise), we employ by direct employment or contract, more than 3000 security professionals. We have been operating in high-risk zones abroad, providing close protection, armed ship security in South Africa and anti-kidnapping services as well as recovery operations in parts of South and Central America. In the United States, under USPA Nationwide Security, we provide traditional security guard services, private investigation, close protection and emergency fire watch.
Being a security firm that provides technology and general security services to 14 countries, what makes USPA stand out from other security companies in your opinion?
I believe it's because we put value before profit. We are the only security guard company in world to offer services free to women and children. Free services include kidnap recovery, abduction support, domestic violence assistance and relocation assistance to women and children who are in a seemingly inescapable situation. While we cannot take on all cases for free, we try to help as many families as we can when funding, time and logistics allow.
Could you tell us a bit about the initial challenges you had to face while building your business?
In any business, we need to evolve with the times. If I were doing business today – the same way I was doing business 10 years ago – I'd be out of business. Your question regarding initial challenges can be an interview in and of itself. That is why I started Blueline Capital many years ago. Blueline is the parent company of startasecuritycompany.com and officersuppydepot.com; two companies I formed with my partners to be the resource for helping people start their own security business. Through consulting, eBooks, templates and videos, I was able to help thousands of new security business owners to get past the initial challenges, which are usually the brick wall that stops people from succeeding in business.
Could you please tell us more about your Trademark Licensee Program?
Most people who are looking to start a security company, look into current lists of security company franchises. I am not a fan of buying a security franchise for a new business owner. I created my trademark licensee program for people who would like to jump into the security market with both feet, with fifteen years of experience, business credit, references and credibility in their corner on day one. We have so many different options for our trademark licensees. Some choose to go after a single contract while leveraging our credentials and they remain a one-contract company without any further advertising. Examples of this business model are returning veterans, securing a contract to protect and manage a private residence (actors, singers, etc). While they may possess the knowledge, skills and abilities to secure the family, estate, conduct route planning, etc. they would never get in the door to present their skills, without a well-known, well-oiled machine of a business behind them.
Others seek our program to bid on government contracts, where there exists a time-in-business requirement. Our licensees are able to leverage, not only our time in business, but our real-life experience and management of such contracts, both domestic and abroad.
How do you select your security business franchisees? Are there specific guidelines to apply to become one?
I personally review every application for licensee. The most important trait I look for are: reliable, honest and capable of performing the services they will offer. I can teach anyone business, but I cannot teach them to do the right thing. That started at the dinner table, when they were children.
What are the future developments of USPA? Do you have plans to expand your services to more countries?
We are currently seeking new trademark licensees in the United States and we have opportunities in areas around the globe. The first step is to call us for a quick demonstration. In fifteen minutes, you'll know if this program is right for you. We are on the cutting-edge of technology. We create what I call, the "New CEO." The days of giant buildings, expensive overhead and antiquated business models are as useful as Blockbuster is to movie rentals. Call us and see why we've become the standard by which other companies emulate and measure their success by.
Thank you again for taking the time for doing this with us.
You can find more details about USPA International Security at: www.uspasecurity.com