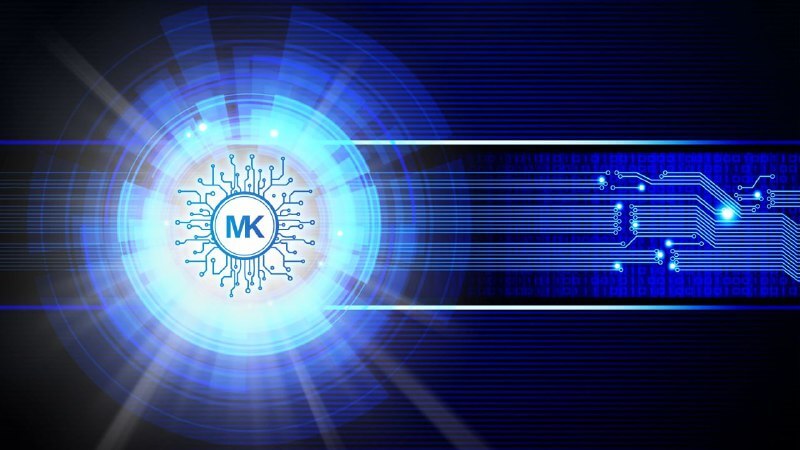 If there is one truth that is uniformly accepted by every person on the face of the earth, it is the fact that no matter the industry, a business will need strong marketing and PR if it ever plans on becoming a known brand. Marketing & PR have proven to be an effective way in which a business can gain more exposure to scale up, attract new customers and gain notoriety.
The number of agencies that help businesses take care of marketing & PR duties is huge and some prefer to specialize in a particular industry to differentiate themselves, including the Digital assets space. Marketing & PR agencies in the digital assets industry are key contributors to why numerous DLT powered new ventures have attracted millions of people to their communities and have made a lot of projects known internationally.
Causes of the Digital Assets Marketing & PR market decline
But in the last two years, there has been a significant decline in the number of digital assets focused marketing & PR agencies and this is largely due to the failures of many ICOs (Initial Coin Offering) and IEOs (Initial Exchange Offering) of late, and the general decline of this market.
It is true that many digital assets agencies and marketers appeared following the ICO race in 2017 where demand was very strong. ICOs & IEOs represented an important part of the DLT and digital assets industry where everybody wanted to make their own token sale and raise millions.
Also the little value addition to the customers/users of these projects & impact created by campaigns engineered by a subset of these agencies had led to reasonable doubt on the effectiveness of marketing & PR eventually leading to their immediate downfall.
Some individuals and agencies with little or no track record quickly proclaimed themselves as experts in different functional aspects such as fundraising, marketing, legal, technical and others in the DLT & digital assets industry. Whether it was on a voluntary basis or not, this sometimes resulted in poorly managed ICO/IEO campaigns or even scams.
All these elements have largely contributed to the decline of the market and the lack of confidence in ICOs & token sales in general in the eyes of investors. This is unfortunate, because ICOs to-date remain an interesting alternative for projects wishing to raise funds and comprises several distinct advantages compared to other traditional fundraising methods, such as not having to dilute its capital.
While many agencies of this kind have closed shop & numbers have dropped, there are several agencies that have survived the crypto winter and are still continuing strong. According to a recent source, there are approximately 50+ marketing agencies that have survived the crypto winter in 2018. One agency that sees its client load exploding right now is Markchain and there is rocket science behind why the agency is thriving today. Markchain is making headlines in many media outlets around the globe thanks to its famous and numerous clients.
Their CEO Quentin Herbrecht, who started consulting for ICOs/IEOs in the digital assets space in 2017 also, explains us the reasons behind their success.
Diversification As a Watchword
Markchain saw being stereotyped to offer their services to just one type of businesses (ICO/IEO) will handicap them in the long run and inevitably going to haunt them some day.
For this reason, 'diversification' has been a watchword for Markchain and this is proven by how they were able to diversify their services to not only support successful ICOs but also to support exchange platforms, already listed cryptocurrencies or service providers, blockchain summits and any kind of businesses in the digital asset & DLT industry in their Marketing & PR journey.
Geopolitical diversification of their client portfolio is another form of fighting the ups & downs of the world economic forces. Having clients across Europe through Asia & the Middle East has solidified the agency's position on the world map.
Indeed diversification within their offer is also essential. Mr. Herbrecht said "We have been looking at creating regional offers early; with the aim to promote a project on one continent or one country only, allowing us to accompany projects all around the world. Some clients come to us because they are planning to launch a subsidiary in a certain country and would like to promote the news, this is something we are doing more and more by tailoring our offer to each client's specific business needs/goals".
The agency has therefore created partnerships with local marketing agencies, media, influencers and many other local players in several key regions where the language barrier can be significant. Although global communication is still necessary, it is very important to adopt a local marketing strategy as well.
The Incessant Need For More
One of the things that Markchain is recognized for is the need to always want to do more than what is expected of them, which is why they always try to give the best quality services to their customers.
"I think in those early days as we did with Markchain, an agency needs to focus not on money or numbers but heavily on customer satisfaction. We are always looking to do more than what's expected so that a client would willingly recommend us, even if it means increasing our internal budget." Said Mr. Herbrecht.
Markchain also recognizes the importance of paying attention to the market trends, be it on the digital assets or marketing strategy itself. As trends evolve rather quickly, it requires an agency to have a trained eye to observe any new developments and adapt swiftly to offer the latest services which allows an organization to perform even better against its competition.
Finally, Quentin reminds us that "it is important to adapt our strategy to the client's concept and their needs. Every company is different and so are their objectives. Therefore it requires a complete understanding of the project; key business goals, project background, target user personas, core team, revenue model, regulatory checkpoints before anything else."
"Of course, you'll not promote a 'Digital Asset Summit' and a 'Digital Asset Exchange' the same way nor a DLT project related to retail and another one related to DeFi. This may seem obvious, but we notice that many agencies still lack of customization." he further stated.
Finally, we can say Markchain has distinguished itself from all other digital assets marketing agencies due to its originality, professionalism, and ability to pay attention to the tiniest details. These attributes combined highlight the reasons for why the agency still stands tall and is undaunted by the decline that affected a large population of DLT focused marketing agencies.