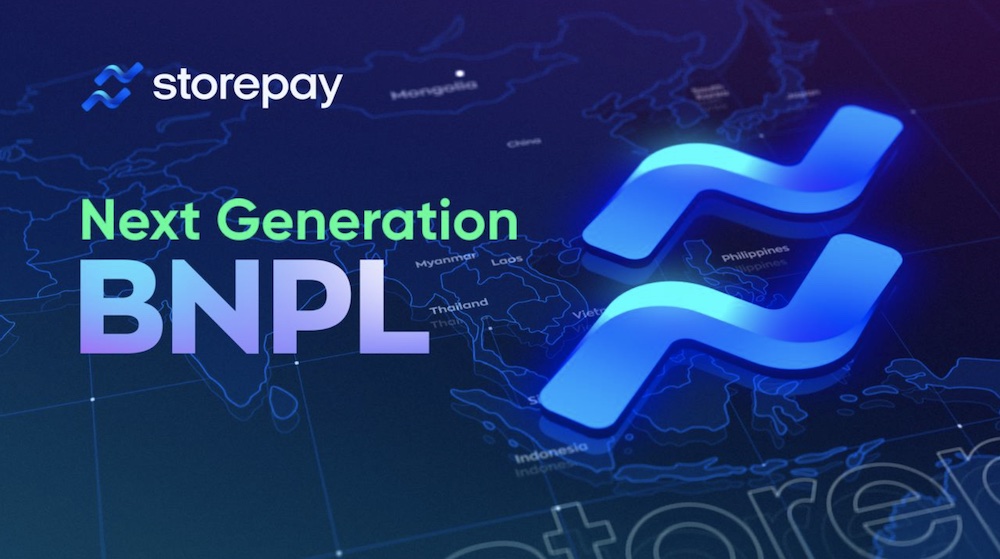 Storepay is a convenient mobile app that enables users to make installment payments on their purchases over time without being charged any interest. Here is a revolutionary new way to purchase, which has won the hearts of shoppers everywhere around the globe.
The demand for and usage of SPC tokens has increased dramatically as Storepay brings its services to Southeast Asia's 676 million clients. In addition, SPC tokens keep getting listed on decentralized (DEX) and centralized (CEX) exchanges.
Interestingly, on September 29th, Storepay will be listed on LBank. This will be the first worldwide crypto exchange for the company.
With the worldwide expansion in mind, the team has established Storepay Holding Pte Ltd in Singapore. Since then, they've been planning and reorganizing internally for their future global growth.
Further, the platform has also been working on expanding Storepay services into the Indonesian market since last year. Storepay is now a legitimate enterprise with a robust local staff in Indonesia. Since then, Storepay has moved on to the next phase, which entails securing necessary licenses and approvals and putting its infrastructure together.
SPC Is a Native Token for Storepay's Fintech Ecosystem
The Storepay SPC token is the internal currency of the Storepay Fintech Ecosystem. The token fortifies the company's business model by making up for flaws in the conventional banking system that prevent it from charging interest on B2C and B2B BNPL services.
Through an Initial Exchange Offering, Storepay brought Storepay Coin (SPCFIN), a new cryptocurrency built on its current business infrastructure, to the market.
Notably, SPC is a BEP-20 token on Binance Smart Chain that offers convenient digital payment and purchase bonus options to retail consumers in Mongolia and around Asia.
With a plan that includes not just Mongolia but also Southeast Asia and the world at large, the SPC team has created a whole ecosystem around SPC, complete with wallet, savings, mining, and incentives features to attract a wider audience.
Storepay uses SPC to open up access to financial services for millennials and Gen Zers who, under the old system, would have a low credit score since they are less likely to own real estate or other assets that might be used as collateral. In addition to the usage of SPC as an incentive and a means of exchange, SPC can also be used to make and manage financial investments.
Further, Storepay SPC token's long-term objective is to become a token with the highest practical and immediate value.
BNPL Has Gained Considerable Acceptance in the Banking and Payment Sectors
Research shows that the vast majority of credit card customers routinely pay late fees to their financial institutions. Credit card debts were over 121 million US dollars in 2019, most of which were interest and late penalties.
The Buy Now, Pay Later (BNPL) financial model was developed to address the aforementioned issues. It has since gained broad acceptance in the financial and payment sectors, resulting in a sea change in consumers' payment habits.
Regarding retail financing, BNPL companies are the most digitally native option because of their natural inclination to include user-friendly technologies.
Most notably, Storepay is launching a cross-border BNPL service for customers planning trips to Korean hospitals for cosmetic and preventative care. For the first time, the world has a token that is both widely applicable and intimately tied to a sizable ecosystem in the fintech sector.
Storepay's BNPL service is available to a wide variety of businesses and institutions throughout Asia, not only shops and supermarkets but also medical facilities, hotels, car dealerships, and educational institutions.
Additional Perks of using the platform
Shoppers who take advantage of Storepay have more control over their money and may strategically use their funds. They can open an SPC savings account with set deposit conditions, save for the future or in case of an emergency, and receive interest on their money depending on the jurisdiction.
SPC savings schemes that enable users to save up regularly and additional benefits on purchases made with SPC tokens will help build a more significant demand for SPC tokens.
Notably, Storepay's business strategy has provided the team with an environment that includes the retail industry and its 2,000+ merchants, 200,000+active users, and more.