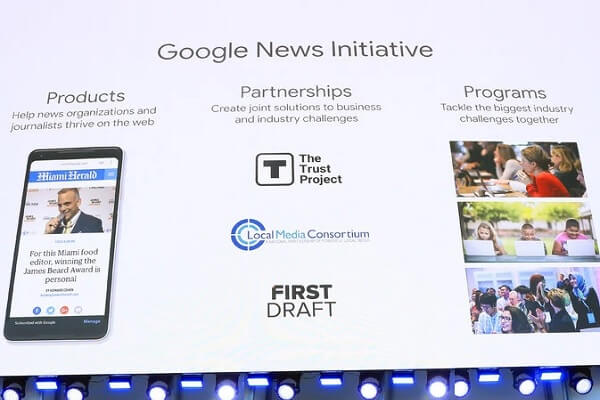 4.7 billion dollars is the amount Google earned in the area of news business in 2018, through news search and Google News, according to a research published by the News Media Alliance.
Journalists and media platforms who create this content deserve $ 4.7 billion, said David Chavern, president and CEO of the alliance, which represents more than 2,000 newspapers nationwide, including The New York Times.
"They make money from this system," Chavern said: "News publishers should get a better result."
That $ 4.7 billion is almost the same as $ 5.1 billion provided by the US information industry as a whole last year for digital advertising – and the News Media Alliance warned that its estimated revenue from Google was conservative. First, it does not take into account the value of the personal data the company collects with consumers each time they click on such an article.
Sign with interest
"The study openly illustrates what we all know so clearly and painfully," said Terrance C.Z. Egger, CEO of the Philadelphia Inquirer PBC, which publishes The Philadelphia Inquirer, the Philadelphia Daily News and philly.com. "The current dynamics of the relationship between platforms and our industry is devastating."
The News Media Alliance publishes a study before hearing the House subcommittee on the interrelationships between major technology and media companies.
"News is an important form of content supporting civil society," says Mr. Chaverna was added. "I think everyone, from readers to writers to politicians, understands that if journalism is over, it is a terrible result whether we can support the republic."
News Media Alliance based its new report in part on a study conducted by economic consultant Keystone Strategy. Keystone Strategy is based on a statistic that was made public in 2008, when a Google executive estimated that Google News raised $ 100 million. The study also noted how much revenue the company has grown since then, among other factors.
News is an important part of Google's business, according to the study. About 40 percent of clicks on the platform's trend queries are for news. That is the content that Google does not pay, according to the report, although it often presents the headlines of the media to the letter. Experts from the industry were pointing out to the fact that big tech companies should show some appreciation for the content that news publishers provide.