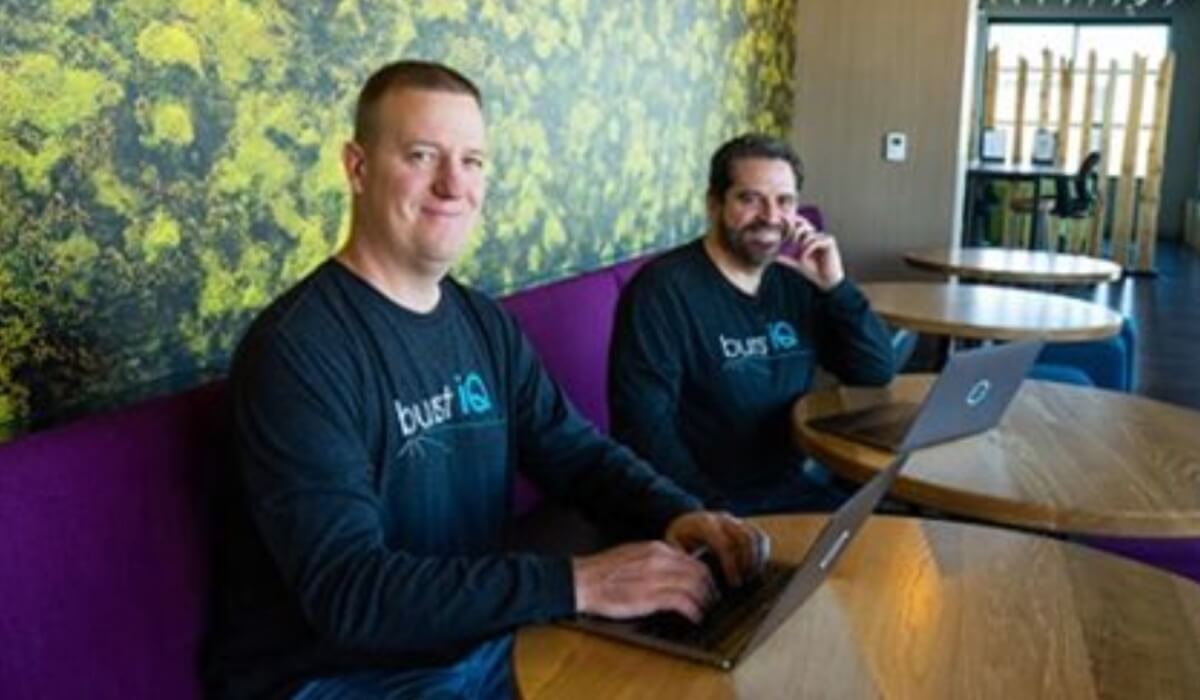 Recently we caught up with the co-founders of BurstIQ, Frank Ricotta and Brian Jackson. BurstIQ was founded with one mission: to enable the next era of health. They believe that each person deserves to live their healthiest, happiest life, and that data will democratize health on a both a global and an individual level.
They shared with us how their innovative blockchain platform is helping to enable solutions for Covid-19 through groundbreaking partnerships and global collaborations.
Can you tell us about BurstIQ and the Covid-19 data challenge you launched along with the American Heart Association and Hitachi Vantara. 
The challenge is designed to provide researchers with access to the resources and tools for collaboration and shared learning, so that we can accelerate the pace of discovery, create more effective treatments, build critically needed technologies faster.
As of June 22, over 9.3 million people around the world have tested positive for COVID-19 with over 479,000 deaths.  
The most prominent and concerning trend is the disproportionate impact that COVID-19 has on people with underlying health conditions and people of color. "People living in under-resourced communities, particularly African Americans and U.S. Hispanics, appear to be dying of COVID-19 at disproportionately high rates," said Jennifer Hall, Ph.D., chief of data science for the American Heart Association. "They're more likely to have underlying health conditions such as high blood pressure, diabetes, heart disease, and obesity."
Two recent reports by the CDC have borne this out, indicating that African-Americans and Hispanics, as well as people with underlying medical conditions, are significantly more likely to be hospitalized and more likely to die from COVID-19
Given that chronic health conditions are more prevalent in people of color, largely due to disparities in socioeconomic status, people of color carry a compounded risk with regard to COVID-19. This is layered with a deeper and more systemic trend regarding racial disparities in the healthcare system, as outlined in the landmark 2003 Institute of Medicine paper, Unequal Treatment: Confronting Racial and Ethnic Disparities in Health Care. 
The challenge before the medical community today is to understand whether the current statistics regarding underlying health conditions and people of color are a direct extension of broader risks and disparities, or whether there is something else going on. And most importantly, regardless of the cause, our challenge is to fix it.
Can you tell us more about this and how it came about?
Several weeks ago, in response to the COVID-19 Crisis, we launched Research Foundry with the support of an international coalition of researchers, public health officials, organizations, and inventive minds.  All of whom believe that large-scale problems can only be solved collaboratively.  That we need to work together to have a profound and sustainable impact on our world.  As a starting point, we offered Research Foundry as a free service supporting this global community and we initially populated Research Foundry with a significant number of health data collections, including specific COVID-19 data sets to accelerate research activities.  
As we prepared for the launch, we began discussing collaboration opportunities with Hitachi Vantara.  The Hitachi team made the connection with the American Heart Association based on their work assisting AHA with the development of the AHA Precision Medicine Platform.  Additionally, AHA had recently published a grant initiative focused on COVID-19 research. We all felt this was a natural and very complementary initiative; one that required the respective strengths of the three organizations along with attracting the broader innovation community to participate.
What is the impact you'd like to have with this data challenge?
The goal behind the COVID-19 data challenge is two-fold. In the near term, the challenge seeks to accelerate and incentivize research around COVID-19 and produce solutions that reduce the disproportionate impact that COVID-19 has on people of color and people with underlying health conditions. 
In the longer term, the goal of this challenge is to support the medical community's shift into a new paradigm of research. The healthcare industry is acutely aware of how interconnected our broader world is and the strong impact that non-medical factors have on medical outcomes. We are also acutely aware of the need to bridge medical data together with non-medical data to begin to understand their relationships. The COVID-19 data challenge seeks to create a framework for achieving that, and for enabling diverse research communities to connect with each other, collaborate, and create.
Why is it so critical that this data challenge become a global collaboration between researchers?
The knowledge gained from the COVID-19 data challenge will have impacts that extend far beyond COVID-19. Both Precision Medicine Platform and Research Foundry are helping to reshape how the medical community approaches research. Together, we are ushering in an era of secure, transparent, and global collaboration that will accelerate our understanding of health and positively impact the lives of millions of people worldwide.
What role does Blockchain play in this collaboration?
BurstIQ provides secure data management solutions that use blockchain-based technology to build multi-dimensional profiles and connections between many different kinds of data. We provide researchers and innovators with the tools to access data, share data, and collaborate with each other easier and more efficiently. We are also making global COVID-19 datasets available through our open data network, Research Foundry, to aid researchers and data analysts in learning why the virus disproportionately impacts certain communities more than others.
Why will collaborations such as this one become increasingly important as we usher in a new era of health care?
This collaboration represents the type of collaboration we need both now and, in the future, to help solve some of the world's toughest problems.  This challenge requires that we bring together many different types of data and areas of expertise. Underlying health conditions and health disparities for people of color have both been linked to many different factors: socioeconomic status, lack of access to services, implicit bias, and much more. This suggests that gaining a deep understanding of why COVID-19 disproportionately impacts people with underlying health conditions and people of color, and more importantly, how to solve it, requires not just an examination of clinical and personalized medicine data, but also operational data, social determinants of health (SDH) data, environmental data, and even human behavior data. It requires us to view these data sources not in isolation, but as an interconnected web of factors that influence and are influenced by each other.
This type of interdisciplinary analysis requires collaboration between experts in each of these areas, so that we can learn from each other and build a more complete understanding.
What are some of the other collaborations that have emerged from Research Foundry?
We are very excited about our collaboration with HeroX, the crowdsourcing and collaboration platform developed by the founders of XPRIZE.  Through our collaboration, HeroX's crowdsourcing tools will be available to users on Research Foundry.  Innovators participating in challenges on HeroX's platform, including COVID-19 Central, will be able to leverage data and application development resources through Research Foundry to expedite discovery and development. An expanded set of services will be rolled out to all users in the next phase.
"HeroX believes in the power of human ingenuity, and by working together, there is literally no problem we cannot overcome," said Christian Cotichini, CEO of HeroX. "Integrating with BurstIQ brings safe and secure access to key health data to the near-limitless problem-solving power of the global crowd."
"The COVID-19 Central resource hub, an ever-growing ecosystem of more than 50 organizations, is just one example of an initiative that will benefit from this partnership," said Cotichini. "This powerful combination will speed up the global response to the pandemic."
We believe this partnership will foster collaboration between the HeroX and BurstIQ global communities, providing the tools and cross-promotional activities to foster connections, knowledge sharing, and discovery.
How has the innovation community responded to Research Foundry?
We have experienced a tremendous response from the innovation community.  We have seen a significant increase in the rate of adoption of the platform to create new solutions.  For example, one problem the community is tackling is contact tracing and tracking capabilities that balance both the public health need to manage this ongoing crisis but still respect and protect the privacy of the individual.   
An unexpected benefit that has arisen is how the innovation community and the research community have come together for a common purpose.  We have and continue to receive a number of requests from researchers willing to volunteer their time and expertise to mentor innovators and help accelerate their product development.  Their regulatory and scientific experiences is invaluable to many of these startups. 
This post is tagged with: BurstIQ, Frank Ricotta, Brian Jackson
Guest post by Nikhil Acharekar.
The views and opinions expressed in this article are those of the author. They do not purport to reflect the opinions or views of the Startup Fortune or its members.