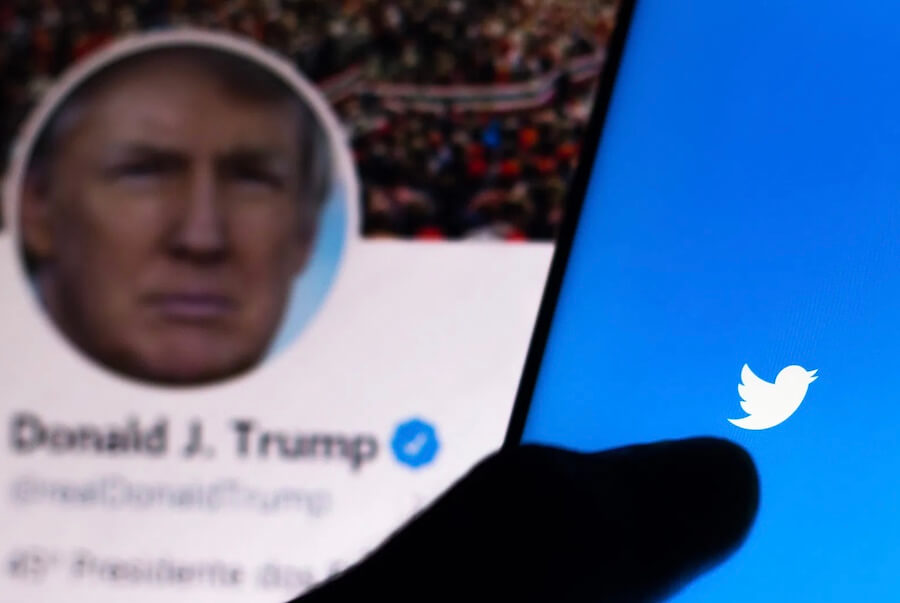 Social media platform Twitter permanently banned the account of President Donald Trump on Friday following the unfortunate events that took place at the US Capitol on Wednesday.
After close review of recent Tweets from the @realDonaldTrump account and the context around them we have permanently suspended the account due to the risk of further incitement of violence.https://t.co/CBpE1I6j8Y

— Twitter Safety (@TwitterSafety) January 8, 2021
"Our public interest framework exists to enable the public to hear from elected officials and world leaders directly. It is built on a principle that the people have a right to hold power to account in the open. However, we made it clear going back years that these accounts are not above our rules and cannot use Twitter to incite violence. We will continue to be transparent around our policies and their enforcement." stated Twitter Safety dept.
Twitter's decision followed two tweets by Trump Friday afternoon that would end up being his last. The tweets violated the company's policy against glorification of violence, Twitter said, and "these two Tweets must be read in the context of broader events in the country and the ways in which the President's statements can be mobilized by different audiences, including to incite violence, as well as in the context of the pattern of behavior from this account in recent weeks."
Civil rights leaders who have long criticized tech platforms for spreading hate speech and division welcomed Twitter's decision.
Jonathan Greenblatt, the CEO of the Anti-Defamation League, called it an "excellent step."
"A fitting end to a legacy of spewing hate and vitriol," Greenblatt said. "President Trump incited the violent riots at the Capitol using social media & paid the price."
Eric Naing, a spokesman for Muslim Advocates, said Twitter "is showing real leadership."
"As Twitter notes, letting Trump continue to post tweets, Facebook posts and YouTube videos for his white nationalist supporters risks 'further incitement of violence,'" Naing said. "Now it is up to Facebook and Google/YouTube to follow Twitter's lead." CNN Reports.