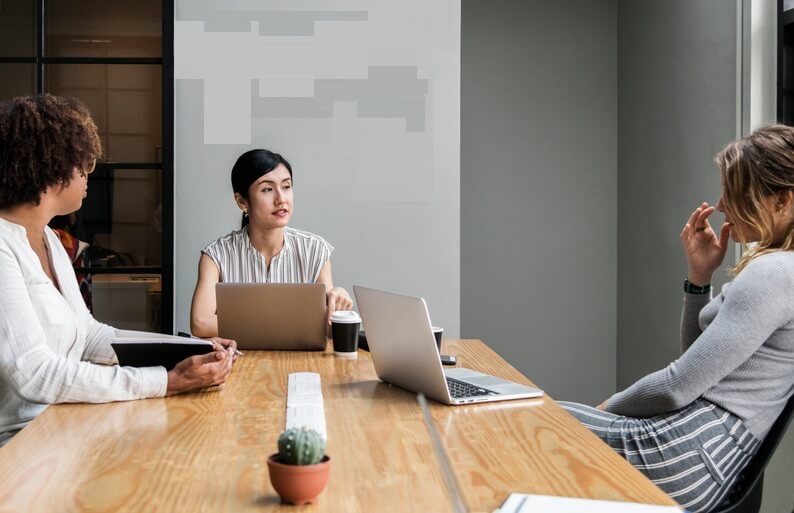 According to the latest Grant Thornton's International Business Report, the percentage of women in senior management going up at a remarkable rate in Vietnam, becoming Number One country in the world in terms of gender parity initiatives at senior levels in business establishments.
Vietnam has a higher ratio of companies ensuring equal access to developmental opportunities at 56 percent, compared to the global average of 34 percent, according to a report recent report released by global consulting company Grant Thornton International. The country is followed by Nigeria, India, and Indonesia.
ASEAN region came in third in the top five regions in terms of the proportion of women in senior management behind Africa which came in first with 38% and second placed Eastern Europe with 35%.
Meanwhile in Singapore, the number of women in C-suite positions has grown in 2020. The research has seen 2% more female CEOs, 4% more COOs and 9% more CFOs in comparison to 2019.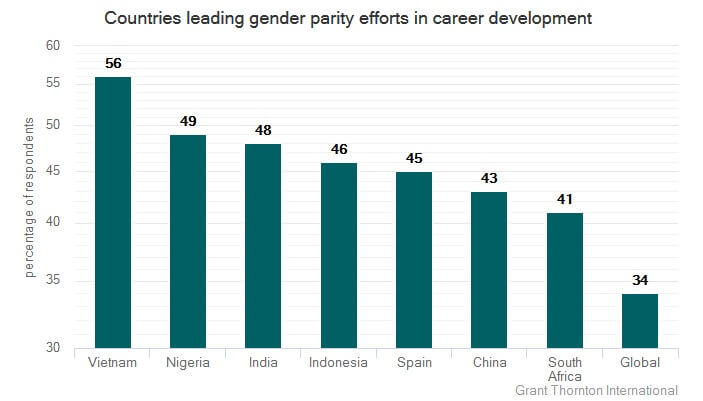 For enabling flexible working conditions, allowing women to change their work schedule at their convenience, Vietnam scored 56 percent, well above the global average of 31 percent, finds the report. In terms of businesses making efforts to create an inclusive culture, Vietnam scores 58 percent, compared to 34 percent globally. Vietnam's ratio of women in senior management, 33 percent, is also higher than global average of 29 percent.
In Vietnam, 95 percent of businesses have at least one woman in senior management, compared to 87 percent, globally. The most popular positions for female senior leaders in Vietnam are human resources director, chief finance officer, and chief operating officer.
Francesca Lagerberg, global leader at Grant Thornton International said, "If we want to continue to see more women in senior positions, businesses need to be intentional. Policies that ensure diversity of thought at the decision-making table, that address equal opportunity in career development and bias in recruitment and develop inclusive cultures can't just be a nice to have – they are a must.
"Once implemented, these policies must be enforced and regularly reassessed to judge their effectiveness. When that is combined with real commitment from senior leadership, only then will real transformational change take place."