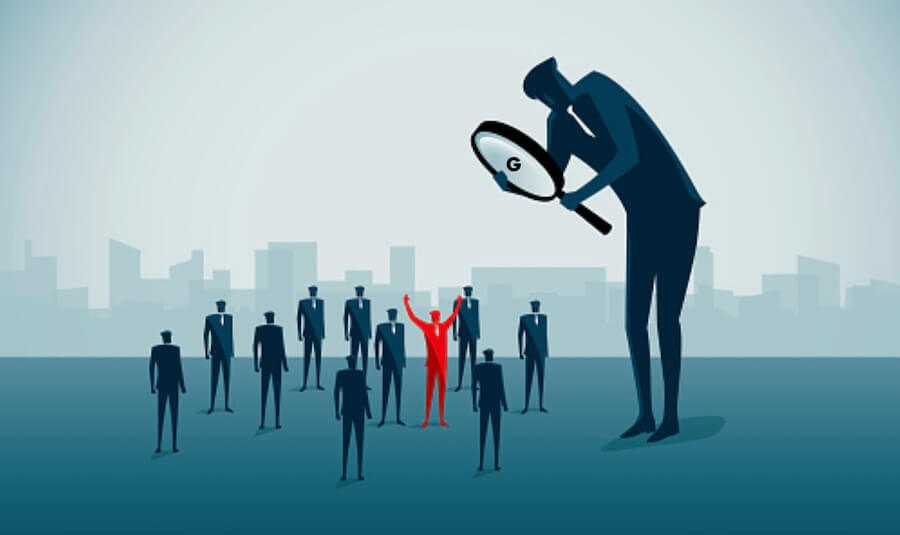 What is 'Add me to search'?
With the new Google Feature launched recently, any individual can create an identity card within Google Search. This feature has been term by the company as People Cards (Virtual business cards).
People Cards is a new listing feature of Google that help users create their virtual Visiting or Business Cards and enhance their online presence. This latest unveiling allows individuals to link their website, social profiles, and other relevant pages all to one place. This feature has been in a testing phase for a few years in India and has finally just been rolled out and in English version; and according to the company, they are not looking to expand soon.
Only adaptable on mobile phones and tablets for now, this feature allows users to create their own virtual visiting cards which would make it easier for others to find them on Google Search. People card appears to be Google's latest step to get more data from people to whom they could sell more; and obviously the data of those who could be sold.
How to get the Add me to Search People Card
The process is quite easy, first step is to sign into your Google Account, then simply search for "add me to Search" and tap the prompt "Add yourself to Google Search" that appears. Subsequently, you would be required to enter your mobile phone number to complete verification process, a description of yourself; links to your website or social profiles; and, if you want; Enter 6-digit Unique Code; Start building your profile on people card by adding your Location, choosing the image, adding description of yourself, adding links of your websites or social media profiles and email address, if any and click on save. According to Google, the more information you provide, the easier it is for people to find you (and even more easier for them to sell you).
Come on everybody, give us your mobile number please 
With this new feature, Google is allowing each user only one People Card and this card must be authenticated with the user's Google account and a unique phone number. Google requires you to verify using your mobile number to help maintain the quality of information on People Cards. You will be asked for your mobile number so Google can send you a six-digit confirmation code.
Tricking 1.3 billion people? 
For the 1.3 billion potential users, the platform is free to use, but that's how the digital ads framework works. They tend to have the concept of 'if you aren't paying for it, you are the product'. For Google, definitely users are their primary source of income. Obviously they would  want more of them so they can market those products and data generated from their daily transactions. Google is on a race and needs to keep collecting data and improve in order to increase demand for its platform. With the new add me search people cards feature, it hopes to acquire uniquely through its phone number verification, the data of millions of Indians.
Leveraging on its Popularity
Google's pattern and practice of dominance is due to summation of the resulting perceptions based on the popularity of Google. The users typically have more than an inkling of what they are looking for but like flies get lured/attracted to the light, people tend to get attracted to fancy things like these because of the big name Google has and people don't realise that they are just leveraging on that factor to compel usage of its services, and often to dominate competing offerings.
Google being Google; always here for the data (to sell?)
For Google, each user creating a People Cards is a data goldmine. It's a data game where Google learns more about users and targets them. With its multiple, seemingly unrelated platforms, Google's goal is common for — track and know what people do. This will translate into ads and revenue for Google. Woodward says,
Once Internet companies such as Google have user information, programmatic technology — or algorithmic sale and purchase of ads space in real time — steps in. In this case of Add me to search people cards, data is captured and could be used to ad purposes, we never know. Companies can in turn find multiple ways to monetise — advertise, cross sell, market data. If you have better data, returns can improve.
Of course, nobody is forcing you
As stated by Google, users can remove/delete anything at any time. You can also opt out of the experience entirely – this will stop your card from showing up in search. The question is can it be helpful? Yes, it sure can; No one is disputing the fact that this could be the help thousands of influencers, entrepreneurs, prospective employees, self-employed individuals, freelancers, or anyone else out there need to be discoverable.
But making it mandatory that everyone should share their phone numbers and enable their web and app activity sharing with google; while attempting to get this feature by Google deprive the people's freedom and raises an eyebrow why it is necessary.