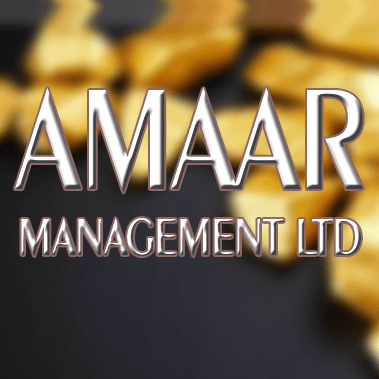 Digital technology has revolutionized everything that we do. If shopping and looking for health information has changed, even financial transactions have changed. Financial accounts built on customer and blockchain security: 500 thousand people are now ready to have one.
London, United Kingdom – August 22, 2019 /PressCable/ —
Today, banking is digital. Bank tellers are a distant memory, and bank branches welcome an older population, those who either do not use today's technology or remain firm in their habits. By 2022, according to CACI research, consumers, between the ages of 18 and 24, only visit their bank approximately two times a year. This move has made it more immediate to interact with banks, perhaps thousands of miles away, but has also weakened the relationship between banks and their customers.
He recently did an Interview with startup fortune too.
Today, banks are mainly a platform on the screen or an app. Customers communicate with automatic chat bots, and the only human contact is telephone support. You only find yourself physically at the bank when there are problems you cannot solve over the phone! The thought of going to the bank is not a very pleasant one either. There is mistrust between both banks and customers. Banks want to know every detail of even the smallest movement. Customers would like less restrictions and unnecessary checks. To create a new relationship, the bank must take the first step and adapt to the needs and demands of those who use banks today.
While many banks are still looking for the right way to adapt to a digital economy, there are those who win by bringing a solution. This is the AMAAR MANAGEMENT LTD group, a payment systems programming company. AMAAR MANAGEMENT LTD announced that it will release a payment institution in November 2019. It will offer beneficial choices for people who:
– Need to send money quickly, without the waiting time for checks.
– Would like support that is always available, 24/7, with live chat.
– Wish to be able to operate, both privately or as a company, without your presence at the bank ever being required.
Alessio Vinassa, Italian founder of AMAAR MANAGEMENT LTD, created a system that would give people the freedom to operate as fast as possible, and to create an institution that offers high levels of security for their clients' activities. This is possible thanks to an initial client discovery phase.
When the account is opened, the customer has the opportunity to present himself and his business (if it is a business account). In this way, the payment institution, released by AMAAR MANAGEMENT LTD, will be able to know in advance what to expect from their client, without having to request further checks later. This also allows customers to enjoy an account that suits their needs. Business accounts are offered upgrades to access functions that are useful to business operations, such as delivery times and thresholds. Alessio Vinassa also gave a preview of the possibility of upgrading to have a personal manager who can follow business clients and assist them in navigating accounting and national regulations.
In one hour, a customer can get a verified account and receive a virtual card to make online purchases and send funds. In 48 hours, a business becomes a verified account, and they then make sure that customers use the new digital tech ID. All of this takes place online, removing any territory and time limitations. Support is always available to listen to customers and solve their problems. It is essential that the solution is easy to use, so that customers embrace the experience more quickly and securely transfer their user behavior to other services.
This payment institution will not be available until next November. There are already 500,000 customers waiting, which have reserved their place for the service with established agreements. Beyond the customized service and simple experience, the security of the system will also rely on blockchain technology for its own transactions. This also differentiates the institution, demonstrating that company AMAAR MANAGEMENT LTD and its founder, Alessio Vinassa, really understand what a person expects for managing their money.
More details can be found at: https://alessiovinassa.com
Contact Info:
Name: Dave PR
Email: Send Email
Organization: AMAAR MANAGEMENT LTD
Address: Suite 6077 128 Aldersgate Street, Barbican, London EC1A 4AE, United Kingdom
Website: https://alessiovinassa.com
Source: PressCable
Release ID: 88910587
He was recently published on various news networks. Here are some references:
https://classifieds.usatoday.com/press/italian-entrepreneur-alessio-vinassa-creates-a-payment-institution/
https://www.reddit.com/r/technology/comments/cu7wzy/italian_entrepreneur_alessio_vinassa_creates_a/
https://www.crunchbase.com/person/alessio-vinassa
https://marketersmedia.com/italian-entrepreneur-alessio-vinassa-creates-a-payment-institution/88910587
https://suite.endole.co.uk/insight/people/25652436-mr-alessio-vinassa
https://www.facebook.com/Alessio-Vinassa-106288074075828/
https://www.reuters.com/brandfeatures/venture-capital/article?id=147301