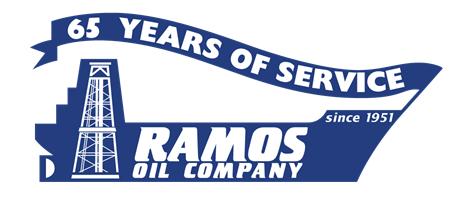 Ramos Oil Company is proud to support the American Heart Association every year. They are happy to help fund lifesaving research that will improve and prolong the lives of many.
West Sacramento, United States – August 24, 2019 /NewsNetwork/ —
West Sacramento, CA – The Ramos Oil Company family has been a proud supporter of the American Heart Association (AHA) for many years. AHA is the nation's oldest and largest voluntary organization dedicated to fighting heart disease and stroke. The Ramos family has first-hand experience with the support offered by the American Heart Association, as two of their family members live with heart conditions.
"Our family understands and sympathizes with how tough it is to live with a heart condition," said Dillon Ramos, a member of the Ramos Oil management team, "We want to support others who are affected by heart conditions. We are proud to support the American Heart Association and the ground-breaking work they are doing to save lives!"
According to the AHA, heart conditions are the leading cause of death in the United States, and over 92 million Americans are living with some type of cardiovascular disease. AHA offers support for patients who suffer from heart conditions, and the organization has also invested over $4 billion in innovative medical research. Monetary donations are a great way to support the AHA because more funding means more support and research for heart patients. Volunteering and advocating for the AHA are other ways individuals can contribute to the AHA cause.
The founder of Ramos Oil, William "Bill" Ramos, believed it was important to appreciate the many blessings they have received as a family and as a company. Since being founded over 65 years ago, Ramos Oil has never lost sight of Bill's values; kindness, compassion, generosity, unconditional love, and gratitude.
The Ramos Oil Company has been a leader in petroleum products and services in California and Nevada for over 65 years, becoming one of the 500 largest Hispanic-Owned businesses in the United States. Their Industry Leading Petroleum Services include providing gas stations with branded fuel delivery, fleet fueling, over the water marine fueling, bulk fuel transportation, hazardous waste removal, and environmental services.
Please visit Ramos Oil Company's website at https://www.ramosoil.com/ for more information on their blog.
Contact Info:
Name: Chris Anderson
Email: Send Email
Organization: Ramos Oil Company
Address: 1515 South River Road, West Sacramento, California 95691, United States
Website: https://www.ramosoil.com/
Source: NewsNetwork
Release ID: 88911828