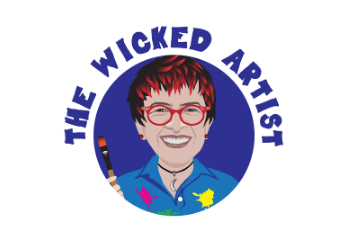 The Wicked Artist has launched a contemporary online art gallery that offers unique paintings and prints designed to brighten up homes and the workplace.
September 6, 2019 / / —
The Wicked Artist is an award-winning contemporary artist that offers unique prints and paintings for home and the workplace. Pieces from The Wicked Artist are inspired by many different sources; the work of Pablo Picasso and Piet Mondrian, vibrant colours, nature, patterns and contours to name a view. The paintings will brighten any day.
Many pieces are inspired by The Wicked Artist's travels around the world. They are painted on hand crafted canvases using high-quality materials to ensure that The Wicked Artist has full artistic control over the art produced. The Wicked Artist experiments with different techniques to create expressive pieces that help to capture emotions and memories on the canvas.
The Wicked Artist's fast and expressive style of painting has led to multiple awards and achievements throughout her career. This includes a student art award sponsored by Twenty Twenty Gallery in Shropshire which led to the sale of three paintings via the gallery, including the prize-winning piece My Calcutta Bookseller. Two years later, The Wicked Artist earns a First Class Honours degree in Fine Art.
The Wicked Artist currently offers several distinctive collections of art; the Fine Art Collection, Accidental Landscapes, Accidental Seascapes and the #Floweraday Collections. All the art from these collections is available to buy online. The returns policy ensures that the customer has peace of mind when making a purchase.
For more information on The Wicked Artist or to make a purchase, please refer to the contact details below.
Contact: Tosca Lahiri
Phone: +44 7813 769719
Web: https://thewickedartist.com/
Email: admin@thewickedartist.com
Contact Info:
Name: Tosca Lahiri
Email: Send Email
Organization: The Wicked Artist
Phone: +44 7813 769719
Website: https://thewickedartist.com/
Source:
Release ID: 88916154